High Protein Diets
While I knew that protein-intake was essential for my health, I was happy to learn that a high-intake of protein also helps with weight loss. We usually think of someone starving themselves when they are dieting to lose weight. I normally drink protein shakes after my workouts to help rebuild muscle. Additionally, like apple cider vinegar, high-protein intake also suppresses our appetites. This bodes well for our weight loss plans!!!
A high-protein is the most important nutrient for weight loss because it boosts our metabolism, reduces our appetite and changes several weight-regulating hormones.  High-protein diets boosts our metabolism due to its high thermic effect, causing us to eat fewer calories later either in a meal or with late-night snacking.  A general rule for optimal protein intake would be to multiply your calorie-diet intake by 7.5%.  So if you have a 3000 calorie diet, you would need to eat 3000 * 0.075 = 225 grams of protein.
When preparing protein shakes, I typically add avocados, bananas, pineapples, peaches, strawberries, orange juice and milk.  I like to pack in as much nutrients as I can in each protein shake.
Have a look at our top 5, high-protein weight loss products, either on the right of this page or on our products page.  These products are our top five products because they are the most requested products on the Amazon site and they have very high ratings.  We have better feedback from their customers.  Stay tuned for future videos, where we will test these products ourselves!!!
Here's my high-protein diet that I drink every morning:
Garden of Life Sport, Organic Plant-based Protein, Vanilla-flavored shake mix
One-half of an avocado
One banana
A frozen fruit mix of pineapples, peaches, and strawberries
Milk
Orange juice
This may seem a bit much but I'm more concerned with receiving as many nutrients and protein as possible.  If you want a little style with your protein shake, then try this Key Lime pie protein shake recipe:
1 cup of water
1 scoop of Garden of Life Organic Meal Replacement – Raw Organic Fit Powder, Vanilla-Flavored
1/2 cup of Cottage Cheese
1 tablespoon of Lime Juice
Date sugar (or any type of sweetener of your choice)
A handful of spinach
A few ice cubes
REVIEW AND PURCHASE THE PRODUCTS BELOW!!!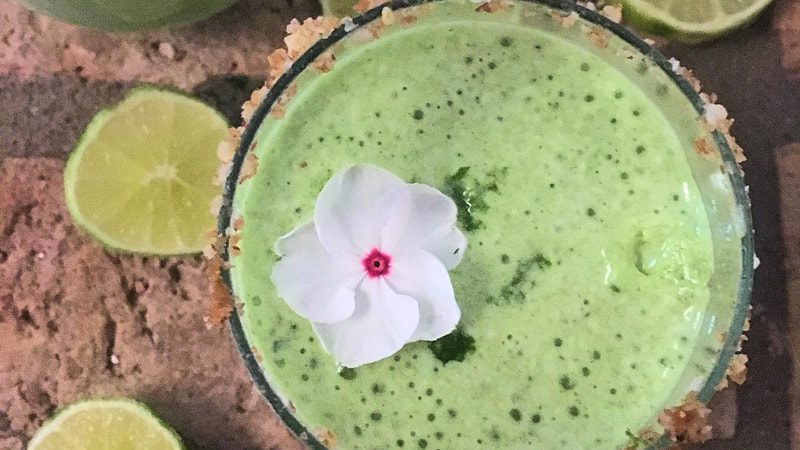 digitalnutrients.com is a participant in the Amazon Services LLC Associates Program, an affiliate advertising program designed to provide a means for website owners to earn advertising fees by advertising and linking to Amazon properties (.com, .co.uk, .ca etc.) and any other website that may be affiliated with Amazon Service LLC Associates Program. We earn a small commission from products and services purchased from Amazon after clicking a link on our site. This commission is paid by Amazon and does not add any cost to your item, you'll pay the same whether we receive commission, or not.